T0DA wrote:I've thought about this for a while and wasn't sure if it'd do damage to my trans or not (kind of iffy anyway, really notchy going into gear and I just got the clutch in like 6k miles ago properly broke in and all...)
93ludeSi, do they make a real deal short shifter for our cars or our we stuck with the "adapter" kit BS?
just the adapter, it is nice though, i really like it (mine anyways). If you get one let me know though, you have to trim your boot ring when you instal it to make it fit, nothing major just requires trimming the underside for clearance. if you do it though i will post pics of mine trimmed but heres how it looks installed without the center console...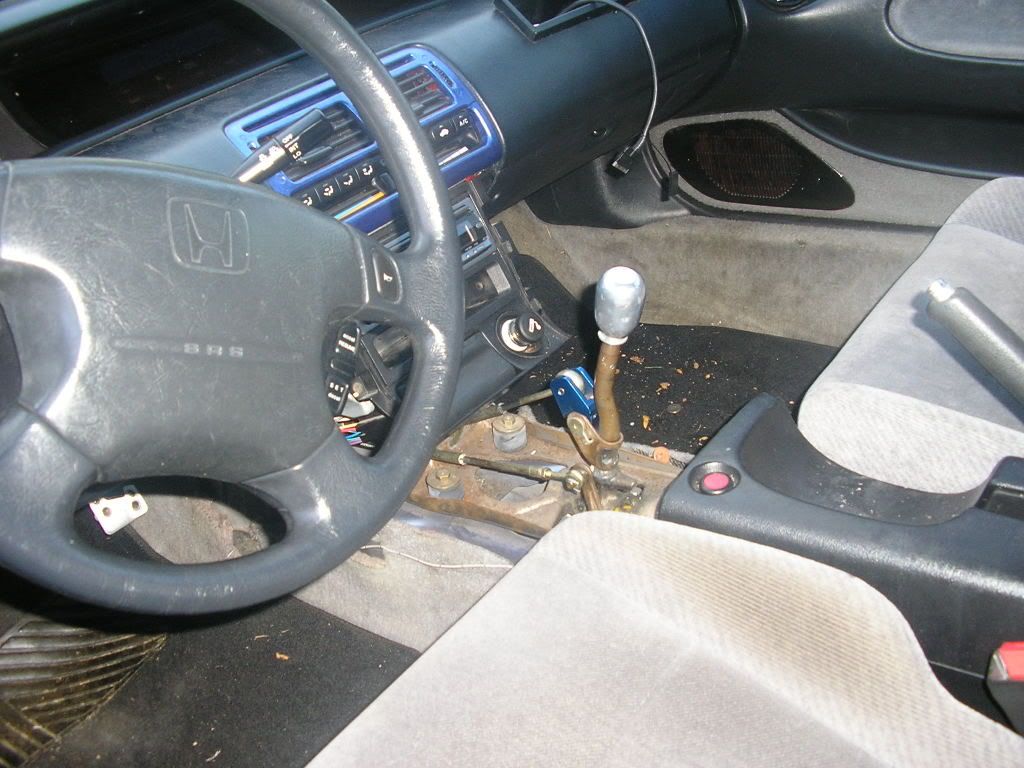 nothing to special, and yes i know, the blue trim on the console needs to be changed but i am trying to replace it instead of adding even more paint