well this makes my username appropriate again lol
goin to scoop this up for $2500 Mon or Tues.
I will have like another $2000 to play with going to go NA in this beast.
Engine/drivetrain
*b16 from a jdm civic sir. has little under 30k. did a compression test today and got 215-217 accross the bored. had a vlave adjustment. cylinder head is fresh and is stilll silver in the inside. looks brand new. i only use oem honda gaskets and harware.
*J1 b16 tranny with lsd from a 91 civic sir. has about 50k on it. lsd somtimes chatter the axles but only at parking lots speeds.
*compition stage 1 clutch with 574 miles on it. very smooth and grabs nice.
*brand new oem honda clutch cable
*koni yellow shocks for a 94-01 integra
*GC custom spring rates from eibach. 440 in the front and 500 in the rear
*GC extended top hats front and rear.
*power slot rotors in the front with hawk hps pads
*brand new axles from napa auto parts
*innovation mounts
*fluidyne half radiator with oem honda radiator hoses
*harness and fuse box fully tucked(didnt cut ANY wires)
*abs delete but still use the abs MS and booster
*phearable.net ecu with 2 step set at 4200 and vtec at 5400
*megan header wraped
*hks hi power exhaust
everything works great. its a turn key car and everything has 574 miles on it.
the inside and out side
*ls's seats that took me a year to find. hard to come by with ZERO rips or stains. i love the seats and really make the inside pop.
*carpet is bad under the drivers feet but other then that its great.
*AC was deleted using non ac ducts and everthing. (give you mroe leg room)
*using a grant go-cart size wheel.
*using a cluster from a 91 cause i think it looks better. the milage is off by 2000 miles.
*fidanza short shifter with urathan bushings for the linkage and new oem honda shift pin and harware.
*itr shift boot
*94-01 gsr shift knob
*battery relocated in the rear.(optima red top)
*using a 90-91 bumper with lip. i think they look 10x better then 92's
*MINTY jdm headlights with yellow fogs with the fog light trick done
*hood lifted in the rear.
*crx si wheels painted green. they were only temp wheels but never got around to getting real wheels
*all the cluster and cllimate bulbs changed to amber. loook great at night.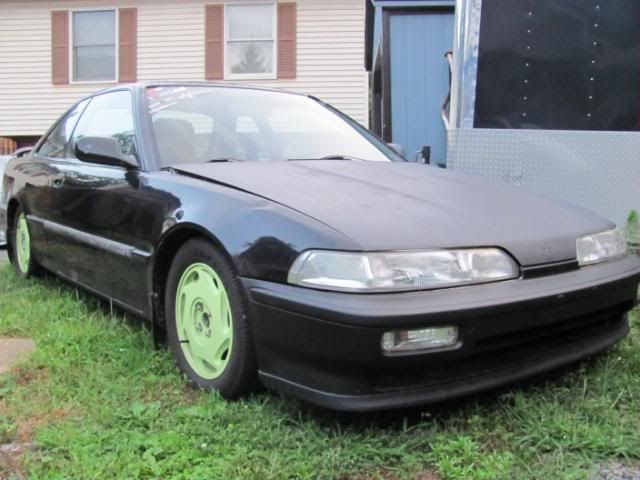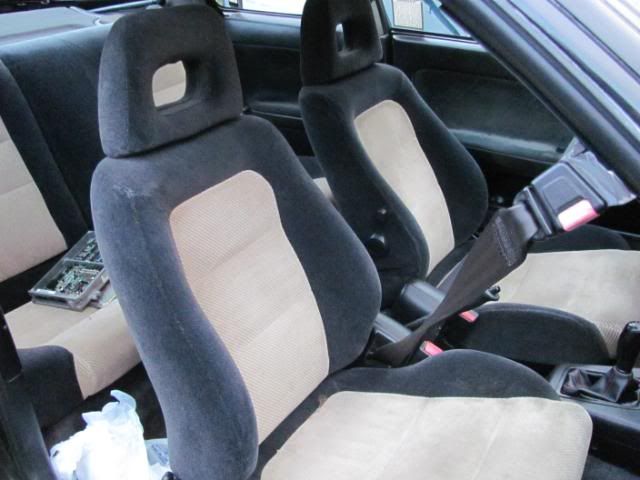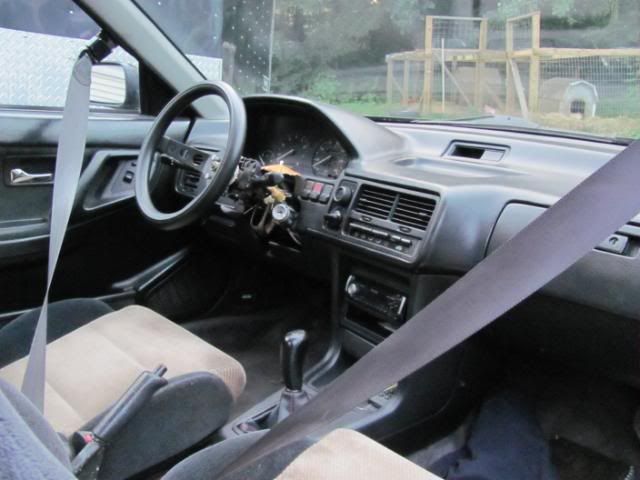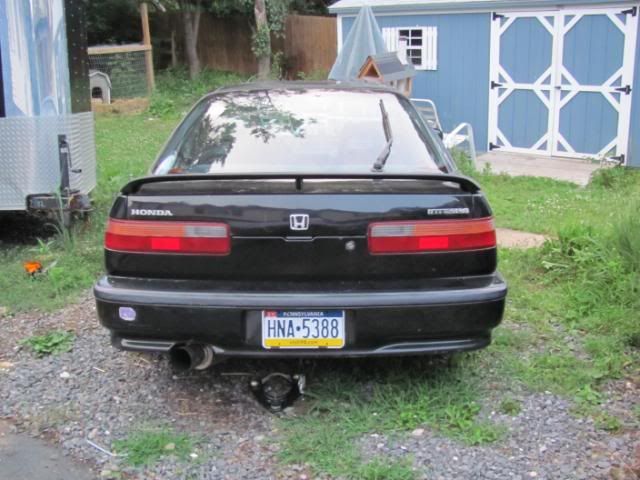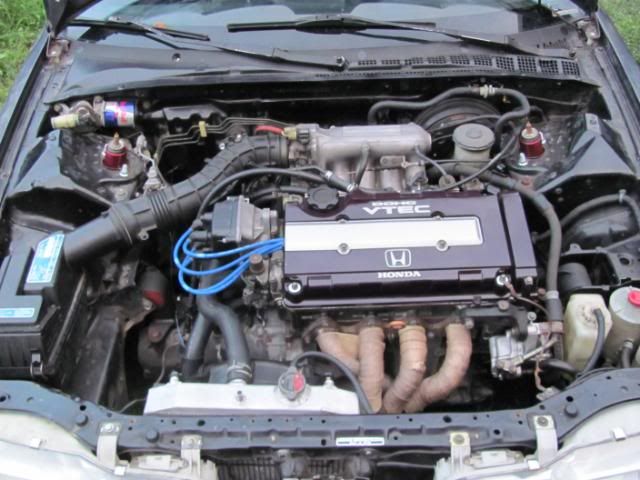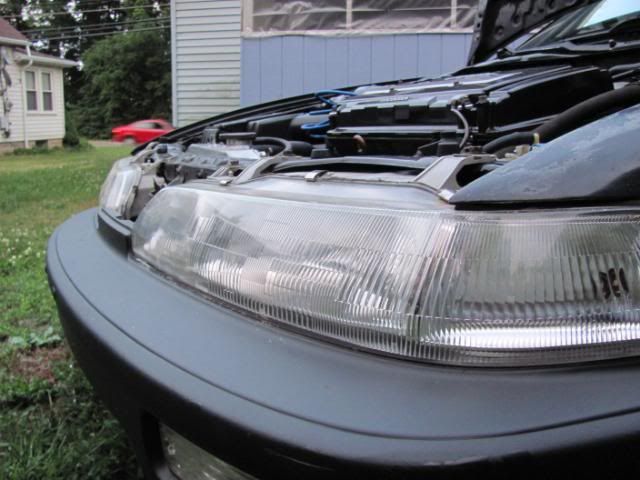 Amber in the rain...