So, my car is down right now, it currently looks like this..
In this pic you can kind of see my block, in a box with a towel over it under my bumper on the left, pretty awesome stuff.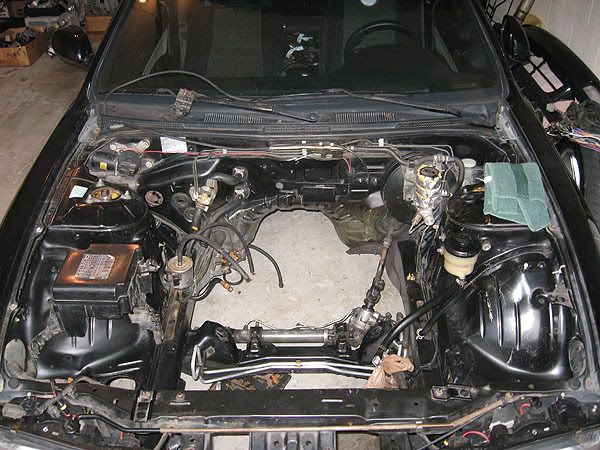 And its looked like that for probably the last 3 months.. well, except the motor being yanked like 3 weeks ago..
I got bored one day and kinda put my brakes on, but didnt bleed them because I got lazy and there was noone else there.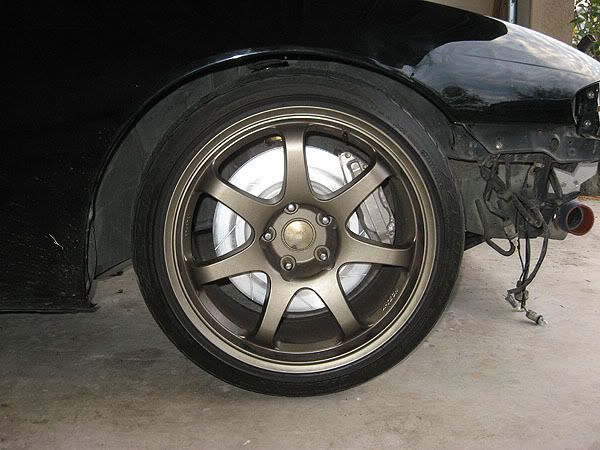 And heres a bunch of sweet shit in boxes, and the best swiffer vac ever.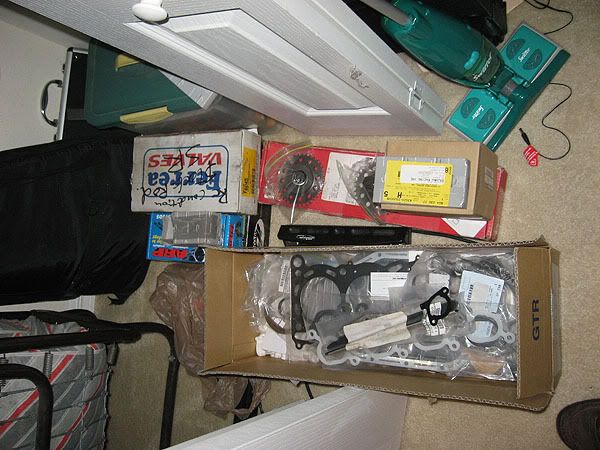 My head, in a box.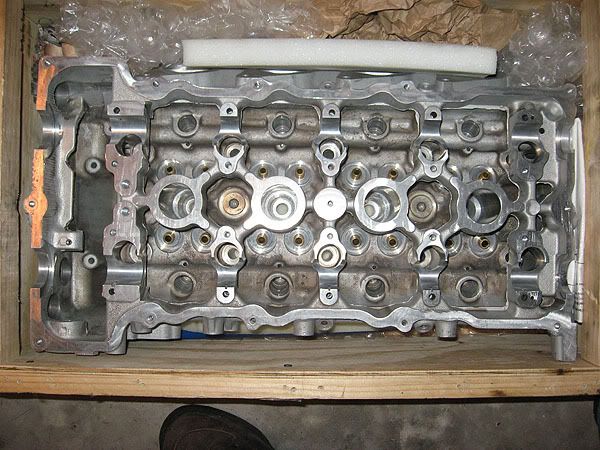 New wiring harness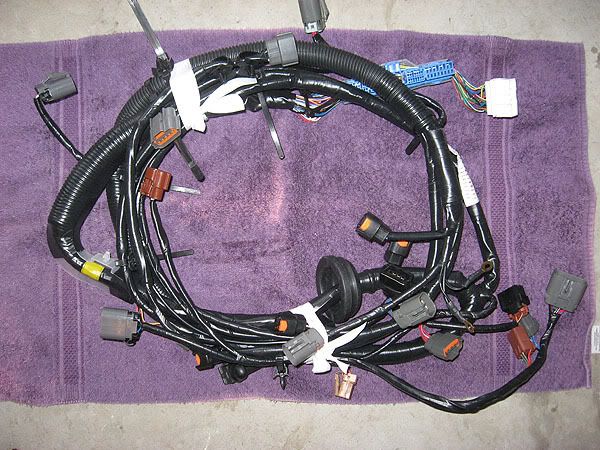 More shit in boxes.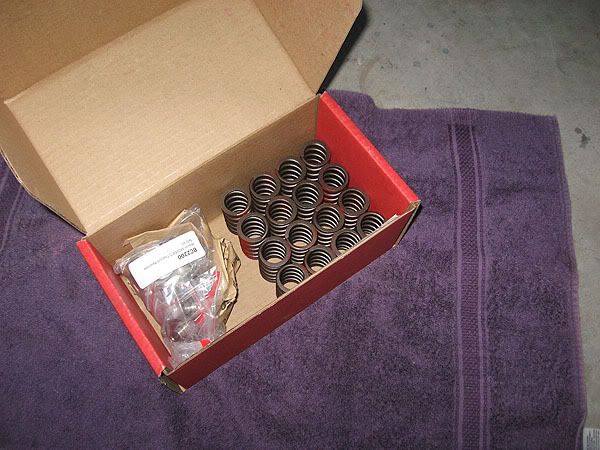 Shit taken out of its box.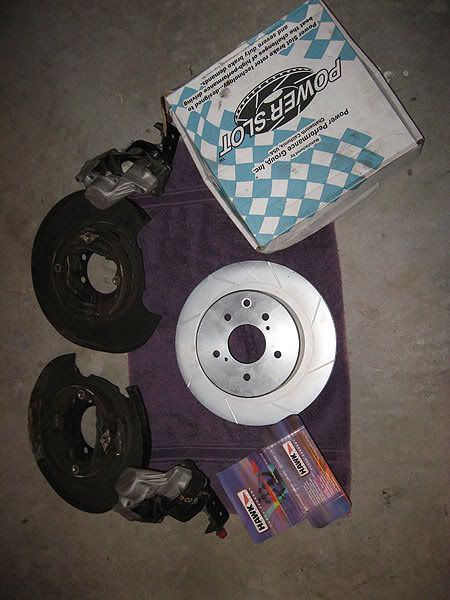 More shit in a box.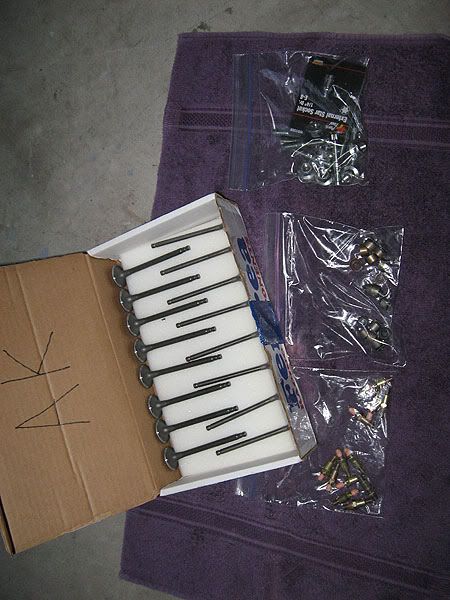 And then I got bored and painted my intake manifold, except only the upper half because I didnt have any allen keys to pull the TB off and I got over doing it.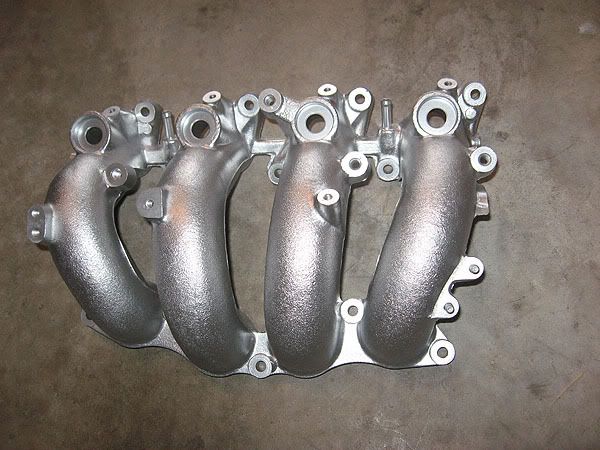 My crank in a bag, and my bellhousing on top of a box, and a bunch of other shit thrown in boxes.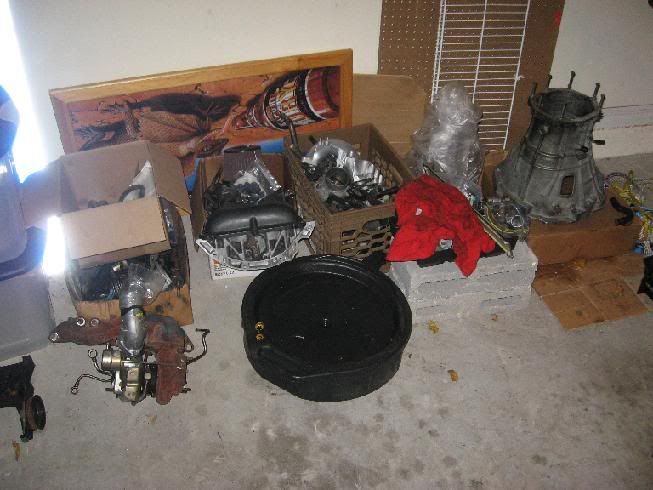 And I got a few more sweet boxes with shit in them, But I didnt take any pictures.