Finally got some garage time. New setup is finally going together.
Here's a pic of the test fit: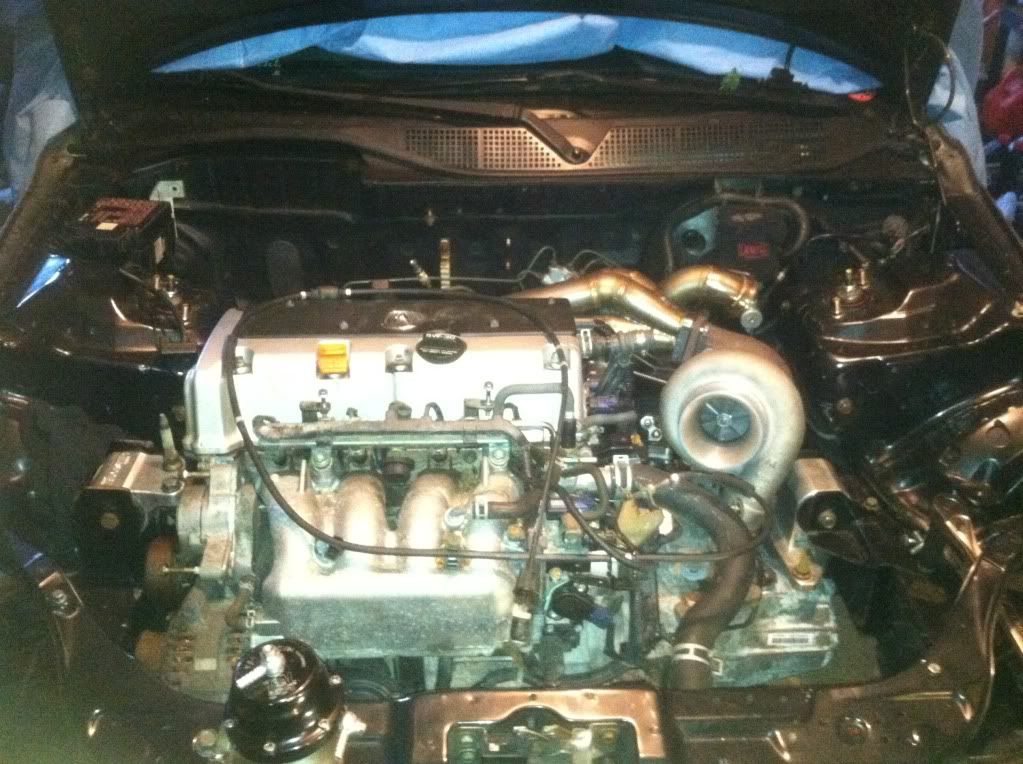 Turbo isn't clocked in the pic. Now to pull everything back out so the bay can get painted. Traction bar and misc parts ordered this week. When the chassis comes back the powdercoated and polished parts should be done. Wastegate tube is being rotated so I have more room.