It's been a while since any of you have seen or heard from me or my car. I haven't driven it in a few years just due to life and priorities. I've bought parts, sold parts, installed parts, removed parts, etc.
Well, the past few days we've done alot to it, and I'm ready to rock. Boob (sleepinonacreeper) has been a huge help with the tig that I found for him on the cheap. haha.
So I know that you don't read alot...here's pics.
Downpipe and dump tube on mock motor.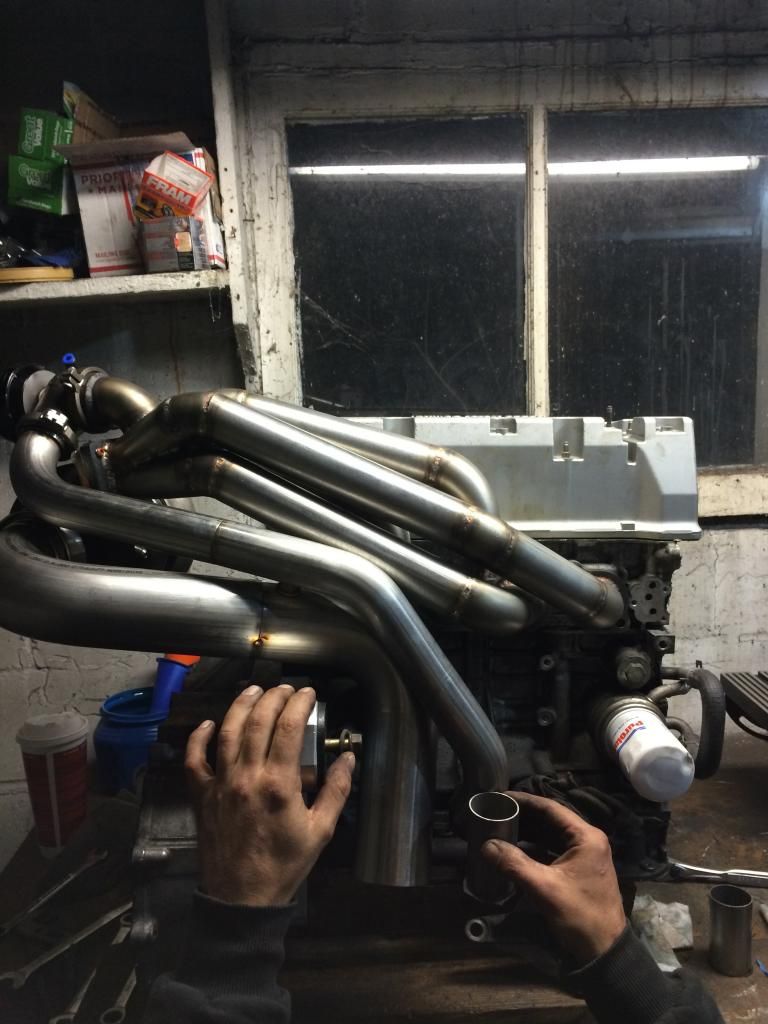 Boob dabbing.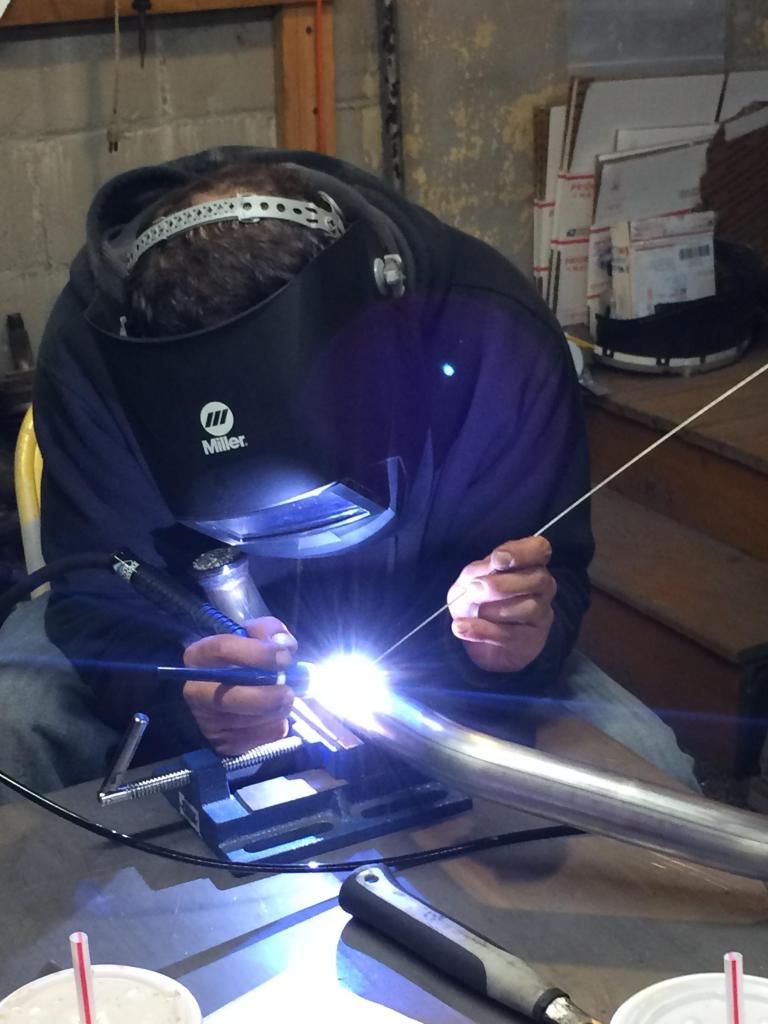 Stainless Weld: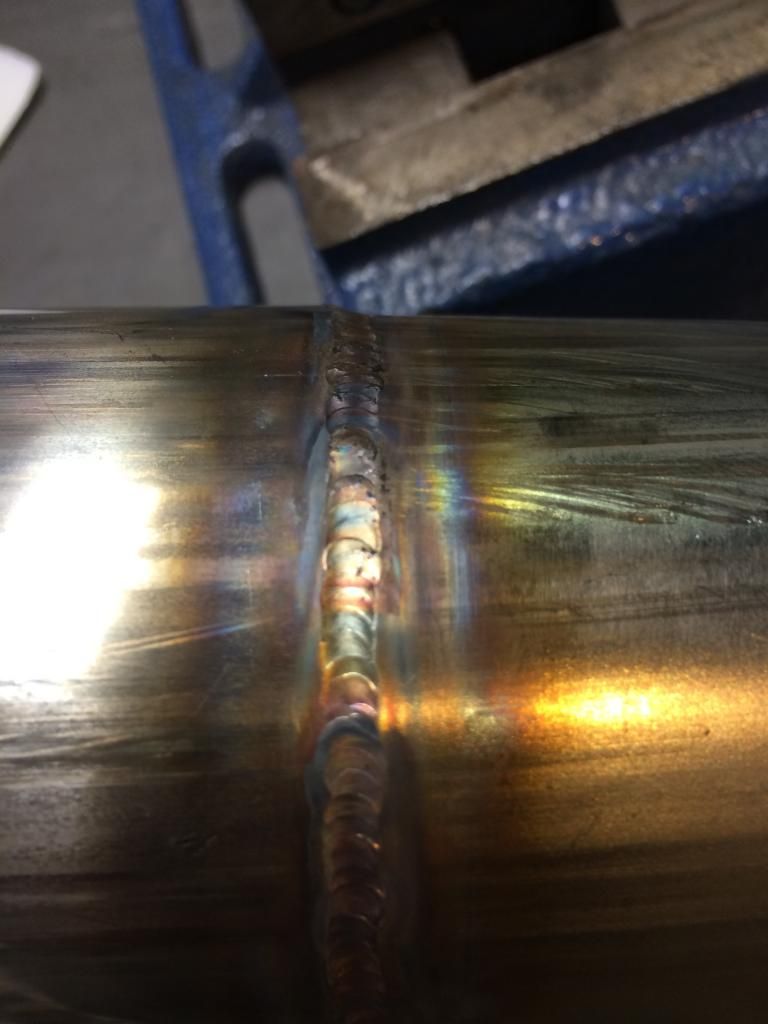 Aluminum Weld (not cleaned):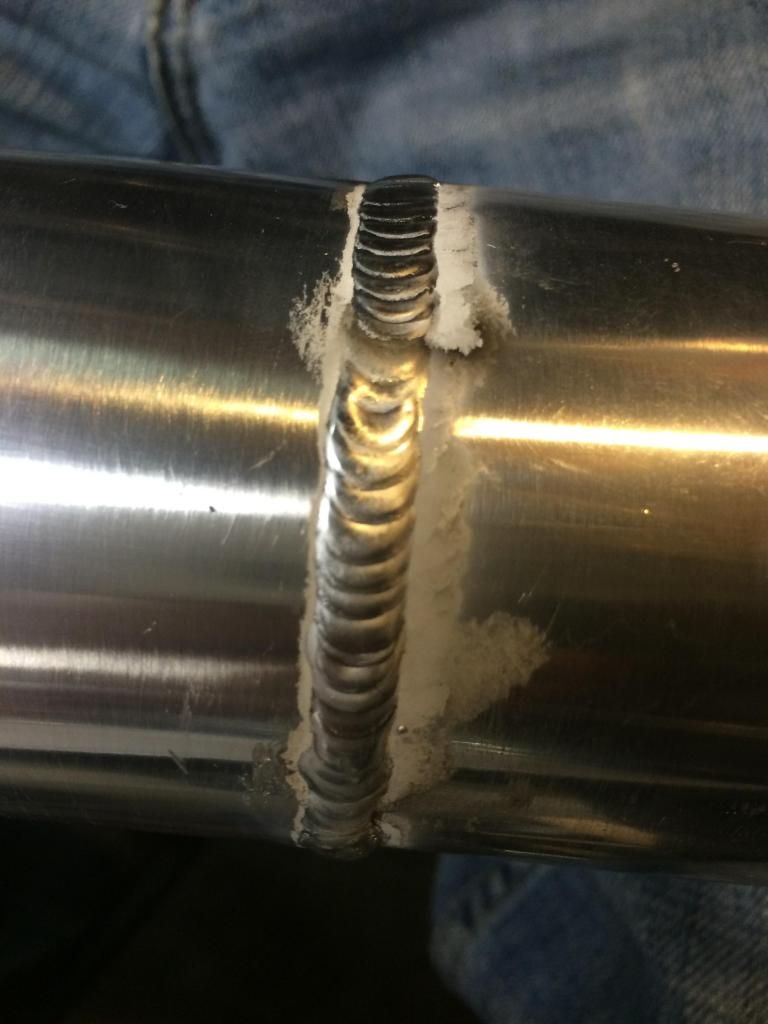 Hasport EKK2 Mounts that are now 1.6 60' approved.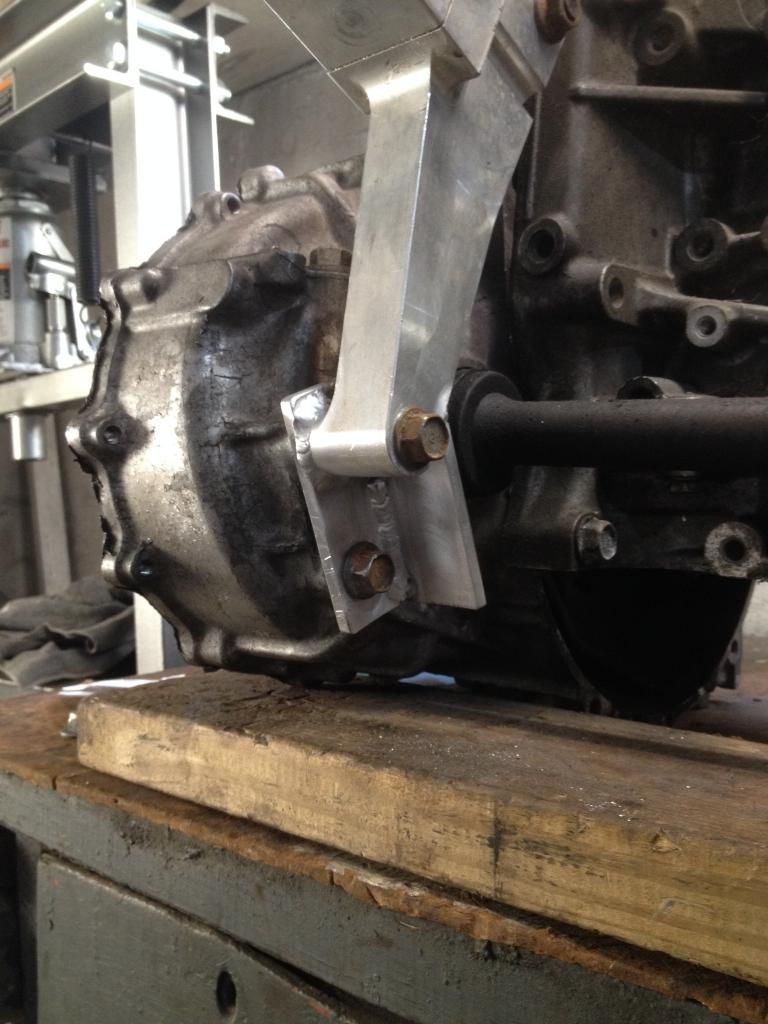 Our heat solution. 90* AN fitting on head. Because what good is a mid 10sec street car without defrost?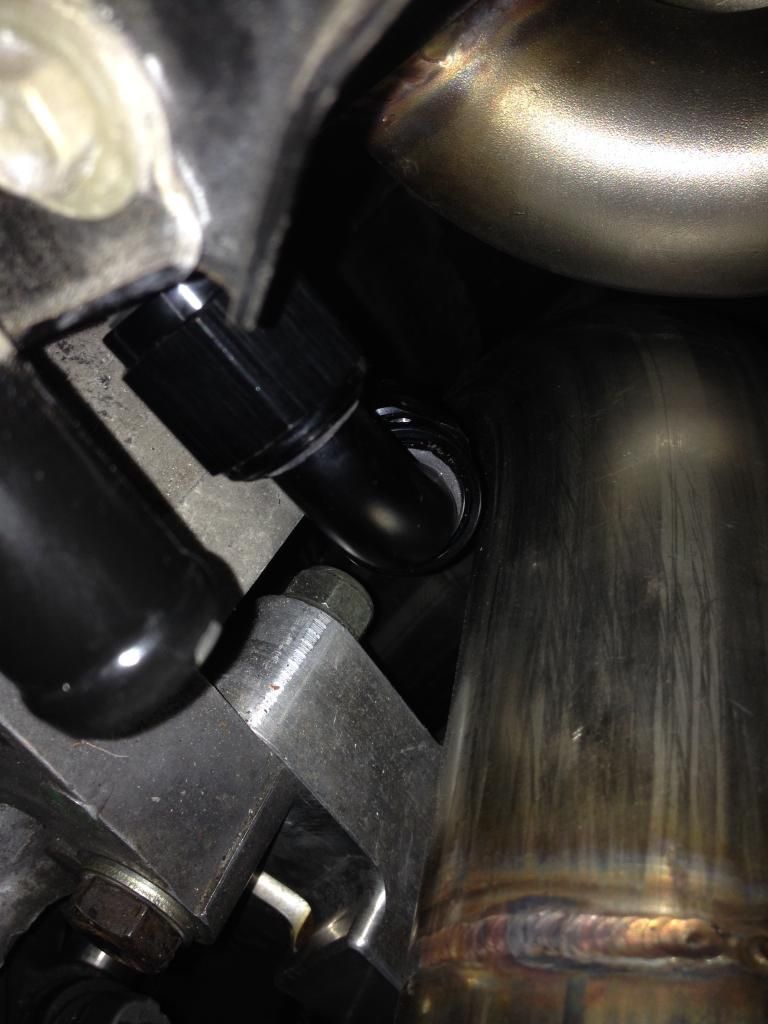 Rerouting of hoses: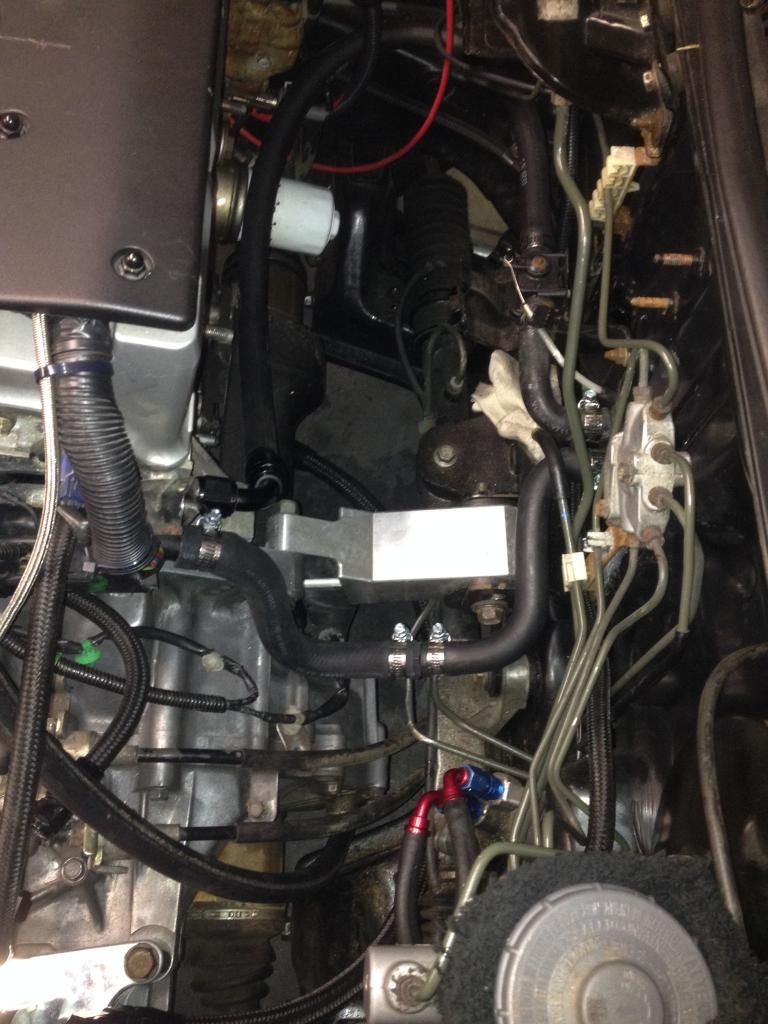 Dan and Betty flirting:
All that work, and you can't see the piping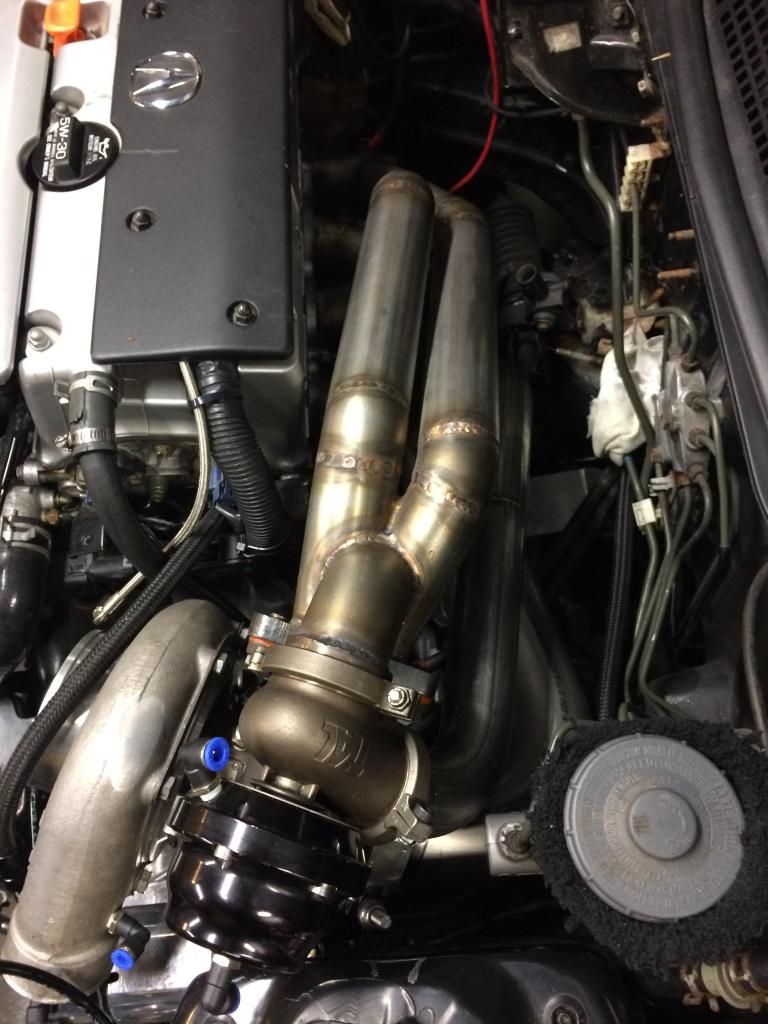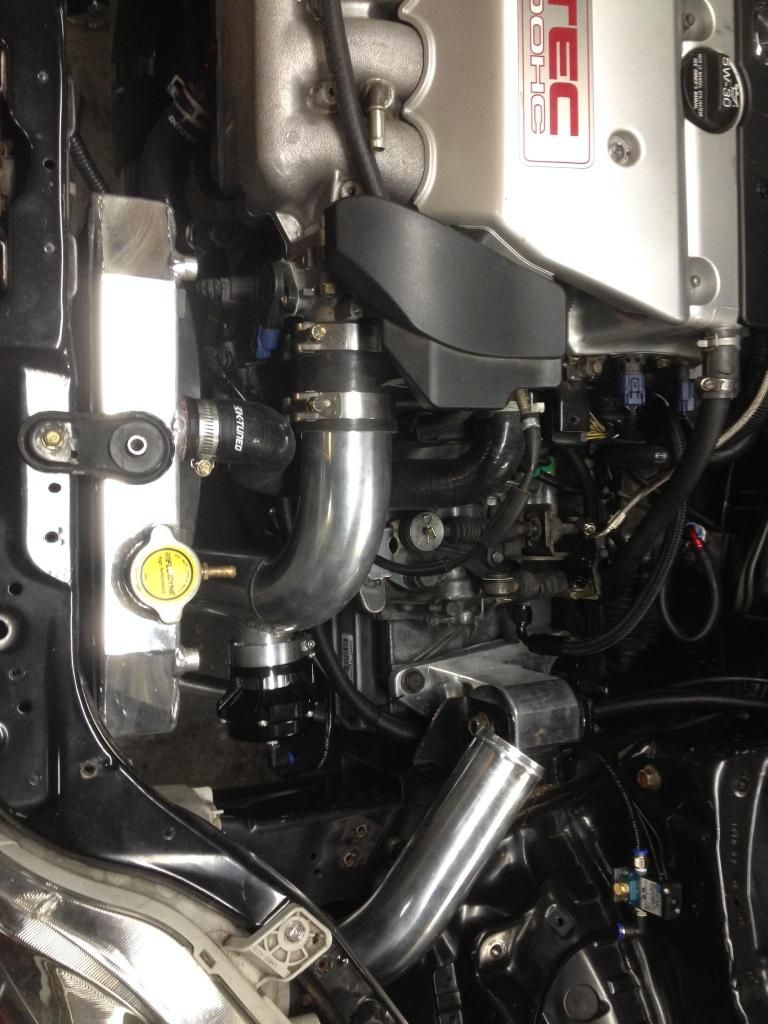 I'll post pics when it's completely assembled.