Well I got them in finally the other day and figured I'd surprise everyone with this... and since it seems that many have some questions for it... here we go.
Obviously, first and foremost, jack the car up...
Get into the back of the car and remove the speakers to get to the upper strut nuts, (3) 12mm nuts on each one...
Then remove the 17mm bolt out of the bottom of the strut at the rear hub. Remove strut...
Go to the front and remove the 17mm bolt out of the fork at the front LCA. Also remove the 14mm bolt that attaches the top of the fork to the strut itself.
NOTE: You will need to get LEGEND forks to replace the RL forks, they bolt right up and install perfectly.
RL on the left and Legend on the right...
Unbolt the nuts at the upper strut tower, (3) 12mm nuts on each side again. Also remove the (2) 10mm bolts on each side to remove the upper tie bar along with the (2) 10mm bolts at the "firewall"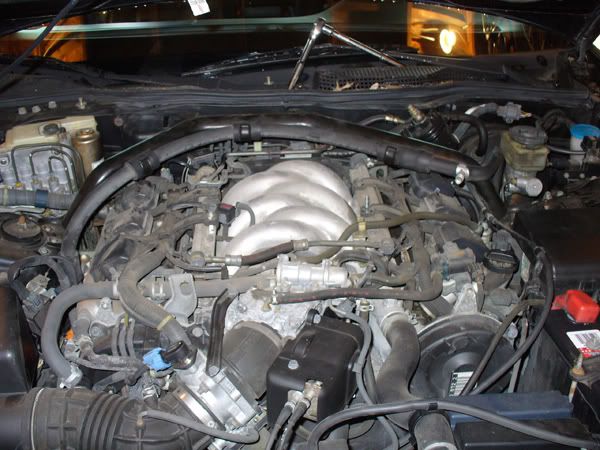 As for the A/C line, just push up on the line to have the small clamps let go of the hose and remove bar from the engine bay...
Go get your new K Sports...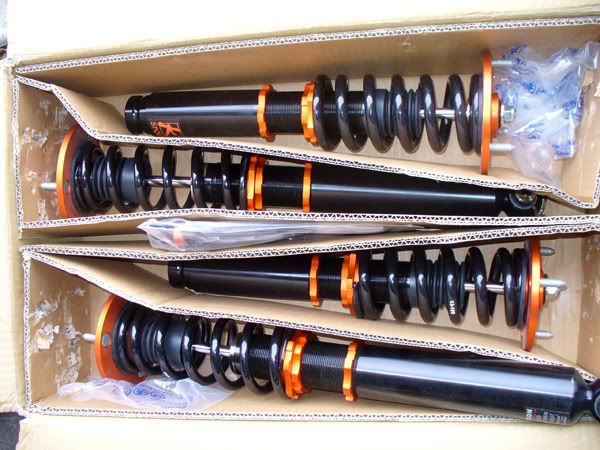 Adjust to the settings that you prefer...
NOTE: I set mine at 15 in the rear and 10 in the front... I plan to lower it slightly more in the front though
I'm sure everyone on her knows how to reinstall the suspension back into place. No pics needed of this process.
Now, since rocking a LUXOboat without the upper support tie bar wasn't an option, I decided to take the extra steps to do it all. In order to do this since the top hats don't come pre-drilled for the support tie bar, you'll have to drill the holes yourself.
Finish drilling the holes... I used a 5/16" carbide drill bit and it took me less than 10 mins to drill out all 4 holes.
Bolt the tie bar back in and adjust your damping settings...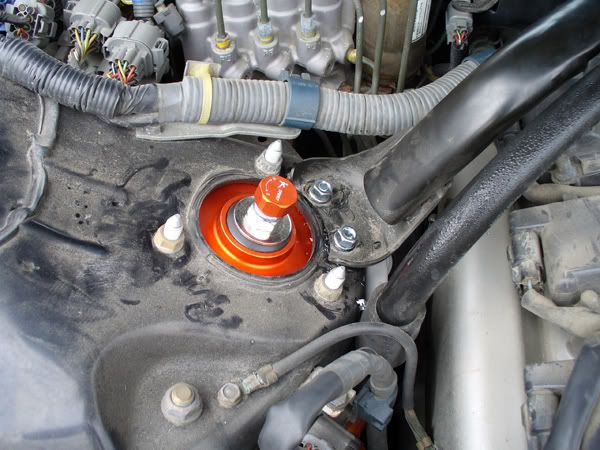 Reinstall your engine cover...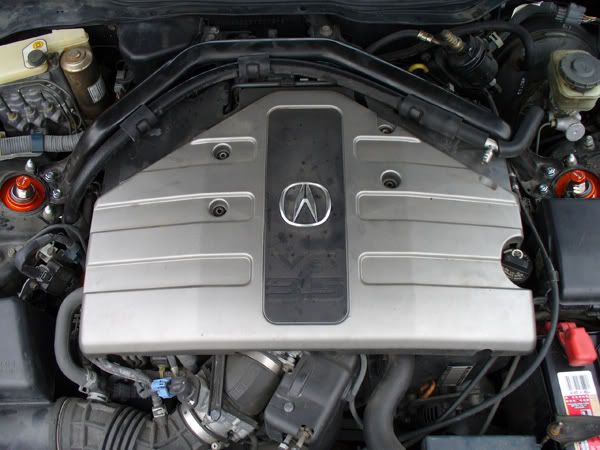 End result...
I was at stock suspension, with the TL wheels...
End result...